(One of the posts I wrote on my Swell 24.7 blog in my previous life as a gift store owner in the busy tourist town of Provincetown on Cape Cod; posts that are grouped here under the category What Else Is Swell?, and are generally about life in Provincetown, life as a retailer, our fabulous dog Jack who sat outside the store for well over a decade, and other random things that grabbed me at the time.)
Jack and I went for a walk at Corn Hill this morning. Even though it's on the bay side of Cape Cod it was so very windy today, and bitterly cold despite the sunshine.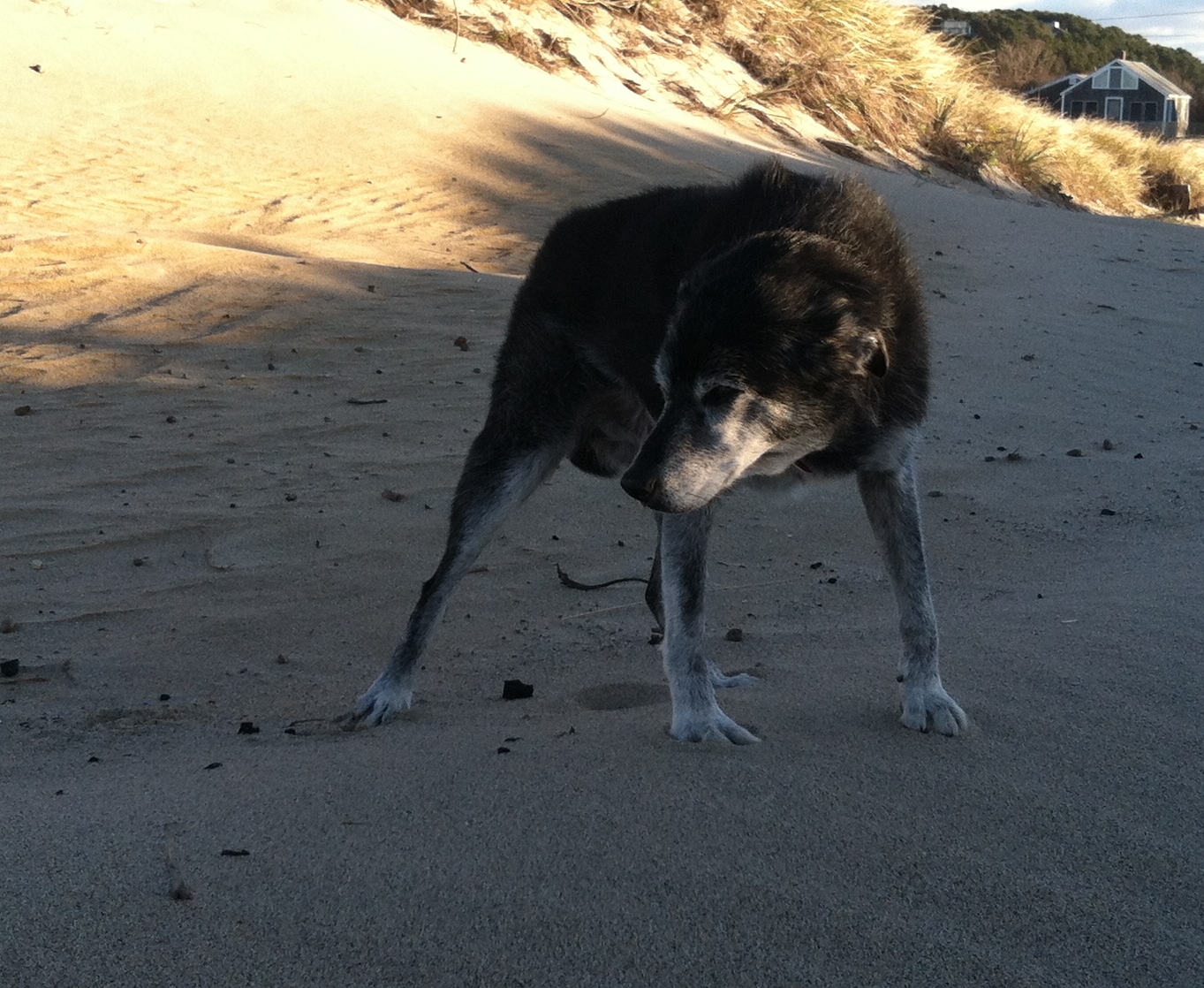 I couldn't resist taking these pictures of of him with his ears flapping and fur all pushed up by the wind. (A video would probably have captured it better but I didn't think of that until just now!) Despite being old and generally rather unsteady on his feet he managed really well; for the 5 minutes we were there, until I gave up and we opted instead for the shelter of the woods. What a trooper he is.